June 1, 2017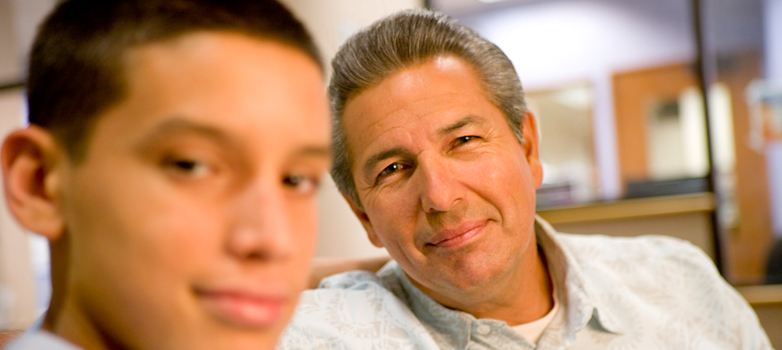 The risk of developing cancer in one's life is 1 in 2 for men and 1 in 3 for women. Prostate cancer is the most common cancer in men after skin cancer, and is the 3rd leading cause of cancer deaths in men. Cancer screening is available to detect several types of cancer. The intent of this screening is to find and treat early stage cancers. People whose cancers are found early are more likely to survive these cancers than are those whose cancers are not found until symptoms appear. For people who have a family history of cancer, screening becomes even more important, since that population is at a higher risk of developing the disease.
The information below is meant to be used as a guideline. Individuals experiencing any of these symptoms should consult their physician.
Risk Factors of Prostate Cancer
Age: Most often diagnosed in men over the age of 65

Risk:

Men who do not regularly exercise may have an increased risk of prostate cancer.

Family history: There is an increased risk when immediate family members have the disease
Diet: A diet including a lot of red meat and/or high-fat dairy products can yield a greater risk
Exercise: Men who do not regularly exercise may have increased risk
Race: African American men have greater incidence and death rates
Signs and Symptoms of Prostate Cancer
These are often not present in the early stages of prostate cancer.
Impotence
Blood in the urine
Difficulty urinating
Urinating more frequently especially at night
Pain in the spine, hips, ribs or other bones
Weakness or numbness in the legs or feet
Loss of bladder or bowel control
Prostate Cancer Screening
Men are encouraged to share their family and personal health history with their physician so that an informed decision can be made about participation in an early prostate detection program. The National Comprehensive Cancer Network recommends that healthy men, with average risk wishing to participate in prostate screening, begin screening at the age of 45 with a baseline PSA (prostate specific antigen) test that may or may not include a DRE (digital rectal exam).
---
Authors: Bruce W. Porterfield, MD, PhD, Medical Oncologist/Hematologist and Sherri Porterfield, RN, MSN, Patient Navigator and Community Education Liaison work in Arizona Oncology's Green Valley office.
Categories: Cancer Risks, Signs & Symptoms, Prostate Cancer